Tamara's 15 Day Build It! Booty Challenge
Build Your Ideal Booty in Only 30 Minutes a Day With Trainer Tamara's Glute-Focused Program.
Take the Challenge
What is the Build It! 15 Day Booty Challenge?
What makes this Challenge different?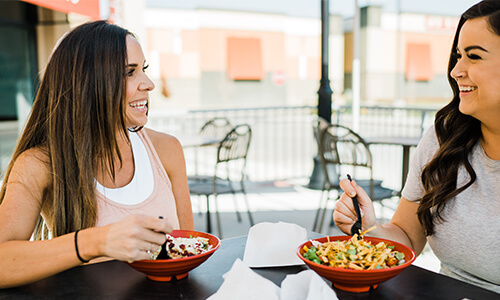 - Free Training, Coaching, and Support
- Free Easy and Delicious Meal Plan
- Free Workouts That Shape Your Booty and Burn Fat
- Free Access to Trainer Tamara For ALL the Help You Need
And SO MUCH MORE!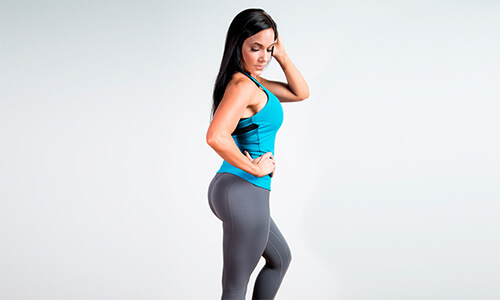 Build It! teaches you the RIGHT exercises you need to know to really target your glute muscles and build a booty resembling that peach-shaped emoji. The workouts are quick and intense and the nutrition plan is easy to follow and gives your body the best nutrition to burn fat and shape your muscles.
And a big bonus—this challenge offers SUPPORT. There's no going at this on your own. You'll be doing this challenge with hundreds of other women who share the same fitness goals as you!
Trainer Tamara is Here With You All the Way!
"This Fitness Challenge is Unique!"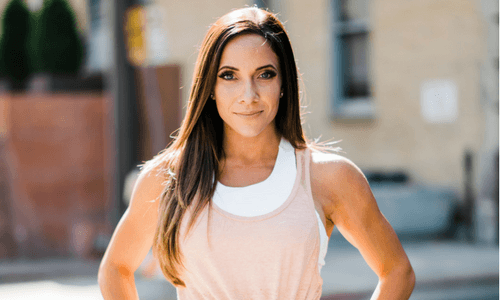 Hi! I'm Trainer Tamara!
I'm so excited for you to join my Build It! 15 Day Booty Challenge that will burn fat and build the booty of your dreams. I'll show you the BEST exercises for your glutes that will leave you feeling feminine, curvy, and confident in your own body.
With my ISSA certified personal trainer background and experience competing in the NPC as a bikini athlete, I KNOW what it takes to build your physique.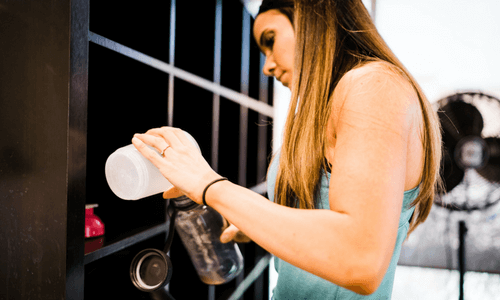 I'm going to show you the right workouts combined with the right nutrition, so you can achieve incredible results!
I designed this program to give you the tools you need to build a great booty and feel amazing about yourself. So join my challenge and get ready to see how booty-burning workouts and on point nutrition will change your body. You'll look great, and feel even better.
Trainer Tamara
Choose Your Perfect 15 Day Experience below:
We've made it easy to get exactly what you need!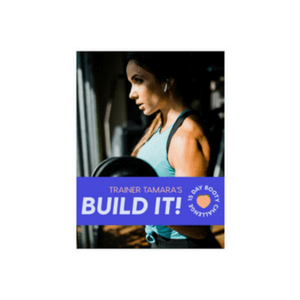 Basic
- Full Subscription -

- Build It! 15 Day Booty Challenge eBook
- Free Challenge Success Center
- Tamara's Best Booty-Building Workouts
- Nutrition Guide
- Delicious Recipes
*Includes full sign-up to the free challenge

What Challengers Have To Say: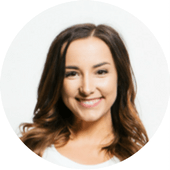 "Trainer Tamara seriously has THE BEST booty workouts! They got me pushing to the very end and left me dripping with sweat. The IdealFit booty bands also helped to take the exercises to the next level. I loved that I could pretty much do the workouts from anywhere. Not to mention, I fell in love with the meal plan! The recipes were delicious and easy to follow! From fueling my body with the right nutrients, I was able to wake up each morning energized and I felt great. I will do this challenge over and over again!"
IDEALFIT ATHLETE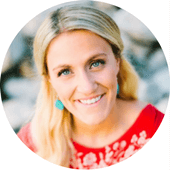 "This program was something I really needed after having a baby! I had hit a plateau, not making any progress. This program was just what I need to get motivated and eat healthy. It was so sustainable and the food is so yummy and filling the [booty] workouts pushed me everyday but I loved that I could do them at home while my baby was sleeping. I am SO happy with the results I had after this challenge! I have tried many different workouts and challenges but I have never seen results like this in just 15 days!"
IDEALFIT ATHLETE
Enter your email address below to start your 15 Day Booty Challenge!
We hate SPAM and promise to keep your email address safe.