6 Week Fit Body Sculpt
with Trainer Lindsey - Head Trainer & Nutritionist at IdealFit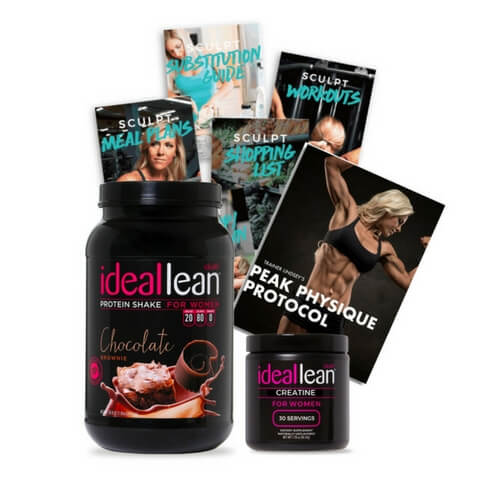 Customized meal plans and effective workouts to get stronger, burn more fat, and get toned in 6 weeks. Plus you will get exclusive access to me and other participants, giving you all the tools you need to maximize your results.
Whether you are new to the whole gym scene or a seasoned expert - this program can benefit you. The Fit Body Sculpt will get you in the best shape, EVER. Plus, when you signup you will have the chance to win cash and prizes!
When You Sign Up For this Challenge You'll Get:
1 Tub of IdealLean Protein
New Physique Protocol eBook - LIMITED OFFER
1 Tub of Creatine (1 Year Anniversary Special)
2 Program Tracks for the Price of 1 (Strength Track & Tone Track)
Meal Plans and Substitutions (the food is delicious!)
Grocery Lists
Complete Written Workouts 
Instructional Exercise Technique Videos
Daily Tips and Motivation
Plus LOTS MORE!
Start Your Challenge Now
THIS CHALLENGE HAS A $594.98 VALUE - BUT I'M GIVING IT TO YOU FOR ONLY $89.99
Does it work? See for yourself.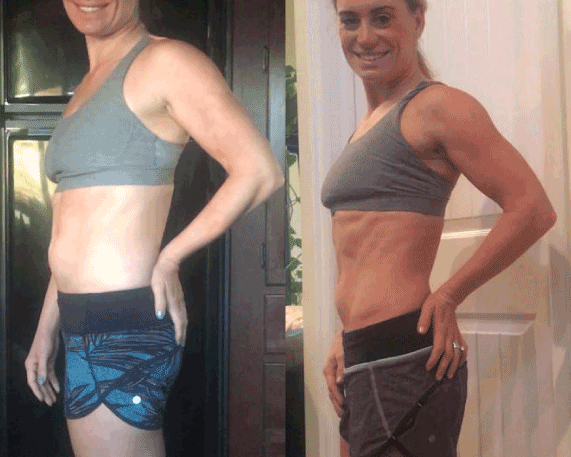 "This program is one of the best ones yet. It not only helped me build muscle and feel more confident in the way I look, but it also helped build my confidence in the gym. I finally feel like I belong there and I know what I am doing. I felt so proud walking into the gym each day and killing my workout; I even had people asking ME for advice!..."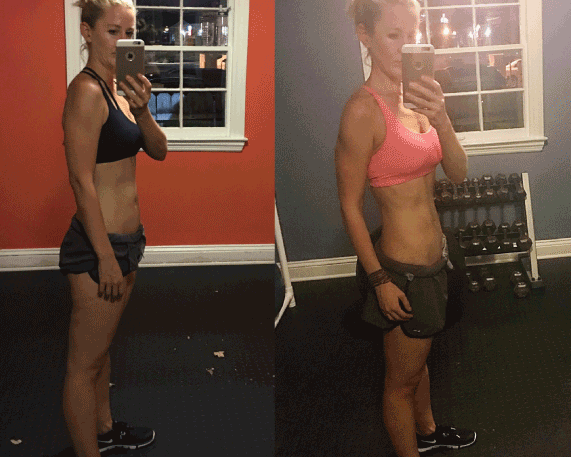 "I can't tell you how much I feel that the..program was perfect timing for a much needed change in my life, physically and mentally. [With the 6 Week Fit Body Sculpt], the results came and I was finally seeing changes!! AND I was eating more! I've gone from 130lbs at the start of your 6 Week [Fit Body Challenge] to 117lbs the finish of your [6 Week Fit Body Sculpt] muscle build program. Funny, I'm now the same clothing size now as when I was skinnier, but I'm 17lbs heavier :)"
What Makes My Fit Body Sculpt So Different From Other Programs?

This is the only program where you get two different tracks depending on your fitness goals! That means that I am really giving you two tracks for the price of one! 

Choose the Tone Track if you want to continue to lose fat but you are more focused on building muscle. You'll get leaner, even if the scale isn't moving as fast as you're used to. Don't worry though! You'll still drop weight, just at a slower, maintainable rate.
Choose the Maintenance Track if you are at or around your goal weight and you want to focus on building muscle. You'll feel satisfied from your food, so your muscles will look full when you lift. 
But regardless of the track you choose, this program will provide you everything you need to achieve amazing results in only six weeks. With my delicious meal plans and effective workouts you'll feel more confident in the gym, and in your life. And confidence is beautiful. 
*You don't need a gym membership to sign up for this challenge. It is recommended, but if you are unable to get access you can perform these exercises on your own, at home, with some equipment.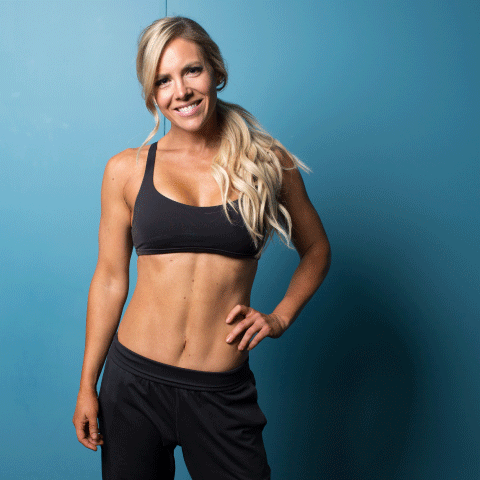 This Challenge Will Give You:

Two Different Tracks to Choose From

Instructional Exercise Videos

8 Meal Plans for Each Weight Range in Each Track

Food Substitutions and Grocery Lists

Personal Coaching from Trainer Lindsey

Exclusive Membership to Lindsey's Private Community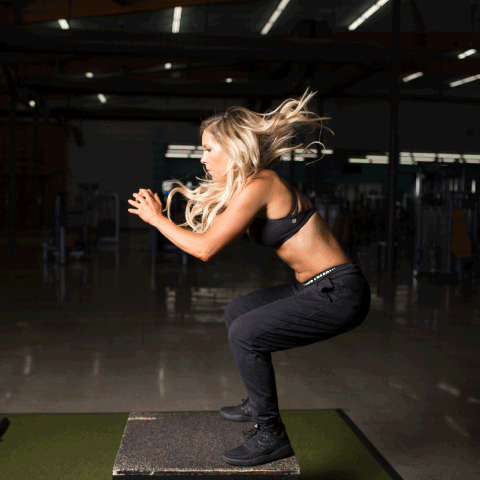 Get Confidence in the Gym and in Your Life

Does the gym intimidate you? How about lifting heavy?
Many women I train feel intimidated by lifting weights at first. They often think it is a "guy" thing, or that it will make them big or bulky...
But when they notice the lean, toned results they're getting, and the strong, sculpted way they feel, they get hooked!
Cables and machines give you more options and variety in your workout. You'll be able to see some of your best results EVER by incorporating machines into your daily exercise routine.
Plus, weight training increases your lean muscle mass, tightening up your trouble areas and sculpting definition. By building strength and feminine curves, you'll burn more fat (even while resting), and your overall fitness and confidence will skyrocket!
My complete all-in-one Fit Body Sculpt program incorporates weightlifting, HIIT cardio, and high volume finishers, as well as customized meal plans to fuel your body and promote lean muscle growth. I will give you everything you need to sculpt a toned, fit body, and take your results to the next level.
Don't Wait, Take The Challenge Today
Supplement Your Workouts With IdealLean
To get the best results possible, you need to not only push yourself in the gym, but also provide your body with the right nutrients it needs to recover effectively. That's why with this challenge you will also receive a tub of IdealLean Protein. 
IdealLean Protein has been designed specifically for women, is low in calories and high in whey protein isolate which will enhance your lean muscle growth. 
Get the Results You Crave

"As a trainer and nutritionist with over 10 years of experience, I have been able to coach individuals 1-on-1 and through online training, boot camps, and, most recently through my signature 15-day and 6-Week Fit Body Challenges! Over the last year, the results that hundreds of thousands of you have produced are amazing! 
So amazing, in fact, that you've been asking for more. And I've listened! I'm so excited to share with you my NEW 6-Week Gym Program designed to take your workouts to the next level, while fueling your body to create an even stronger, more sculpted physique.
I just know this program is the answer to helping ANYONE who has made fitness a lifestyle and is ready for the next step. Come along! I can't wait to see YOUR results.
Get Results, Take The Challenge Today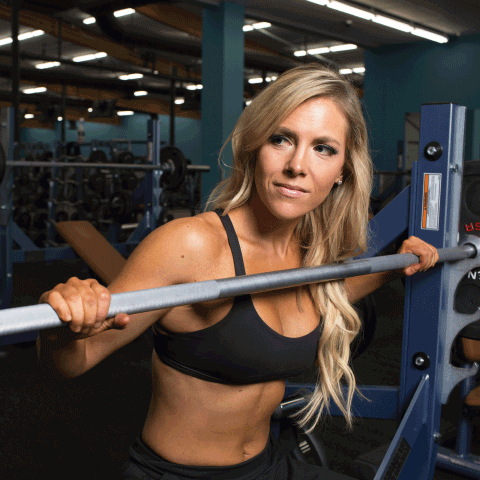 Get Started Now! Transform Your Body For Just $89.99